Prototype Rapid Tooling
Rapid Tooling (RT) describes a process that is the result of combining Rapid Prototyping techniques with conventional tooling practices to produce a mold quickly or parts of a functional model from CAD data in less time and at a lower cost relative to traditional machining methods. Rapid Tooling can act as a bridge to production injection molded parts.For rapid tooling, we can typically be 30-50% cheaper than full production tooling, with a 40-60% reduction in lead-time compared to traditional moulds.
Advantages of Rapid Tooling
Due to short tooling manufacture time and low cost in using RT, many engineers prefer to produce parts for functional test in the early design stage. As a result, many design faults are debugged before production, so many design failures are avoided.

● Prototypes in production material in little time, shorten the lead-time
● Low Cost - reduced Cost allowing real trials affordable
● Allows for full fit and function testing.
● Discover any design imperfection on early stage.
● Preceding production process- molds can produce thousands of parts.
What can we do for you?
At QC mold , with orders of more than 100 parts, we will consider Quick Turn Tooling, Injection Molding for plastics and Die Castingfor metals. Materials could be plastics and metals.
Custom Prototype Mold
We offer custom molds for plastic, rubber, and die cast component manufacturing. We create precise tools for repeatable high, medium, and low volume production runs.Our cutting edge automated CNC machining centers and innovative tool designers yield high quality molds and provide our manufacturing based customers with the capability to produce precision parts for a wide variety of industries.
Machining
Materials (Metal & Plastic)
Metal : Kovar, Steel, aluminum, stainless steel, brass, copper, titanium etc.
Plastic :Acrylic \ Liquid crystal polymer \ Long-fiber reinforced plastics \ Noryl (PPO and PS) \ Polysulfone, PC, PET, PE, PPS, PP, PS, PU, PBT, PEI, Peek , PTE, PVC etc.
Contact us to know more about Prototype Rapid Tooling.
---
Our Mold Workshop: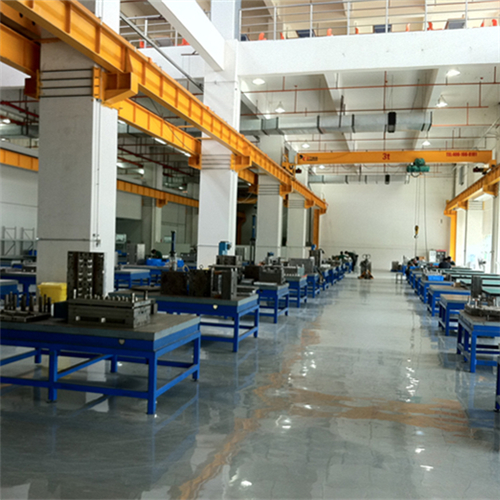 Our Toshiba Plastic Injection Machine: