Swiss machining is a manufacturing technique that offers specialized tool cutting designed to turn metal stock into complex, slender, or delicate components that require tight tolerances. Swiss machining generally refers to the Swiss-designed CNC-operated lathe that turns parts in a radial motion as it cuts the workpiece. The process is not only cost-effective, but it presents increased precision over other similar methods. CNC Swiss machining allows for the lathe to move a component along several different axes, giving the part a precise cut with the tightest tolerances. CNC Swiss-style machining has the capability to machine longer, slender, and more complex parts with incredible accuracy, efficiency, and throughput.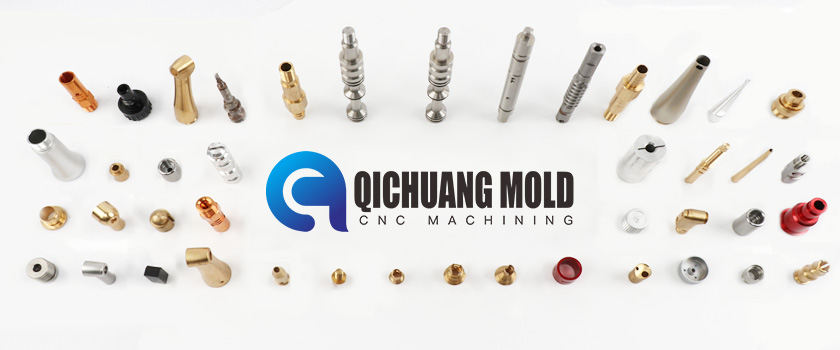 Swiss Lathe Capabilities
QC MOLD offers a complete line of CNC Swiss machining centers. we added CNC-Swiss type capabilities to its impressive list of manufacturing processes with the addition of 5-axis CNC Swiss machines that contain live tooling. This gives us a full range of machining processes for the production of precision parts without expensive secondary operations. We are now able to manufacture complex parts with ultra high-speed flexibility.Your company deserves to take advantage of the high performance and accuracy that Swiss lathe machine bring to factory operations.
From small runs of a few hundred pieces up to hundreds of thousands, Swiss CNC machining allows designers to manufacture complex components on one machine. High-volume production runs with this machining can cover numerous processes, including, milling, threading, drilling, boring, turning, and other custom requirements. One machine can perform several operations at once in a shorter period of time while offering designers more control in the production of complex parts.

The Swiss Advantages

● Capacity for 20 or more tools in the tool zone.
● Since the tools do not have very far to travel, the chip-to-chip time from one tool to the next can be one second or less.
● Often a single heavy cut can remove all the necessary material while avoiding deflection.
● Complex parts can be machined using one operation.
● Fewer needs for secondary processing and treatment, a shorter cycle of the production run.
● Surface finish can be excellent eliminating the need for grinding.
● Once the machine is set up, loaded with bar stock, it can run "lights out" for hours at a time.
Machining Materials

We work with steels, aluminum, brass, copper, iron, and titanium materials utilizing Swiss-style machining operations. We can also perform these operations with polymers such as ABS, Acetal, Fiberglass, and Nylon.
With Swiss-style machining, we can achieve tolerances as close as ± 0.0003" with part lengths of up to 36" and maximum diameters of 1.25". Our team has produced connectors, fasteners, fittings, and shafts in prototype, low volume, or high volume batches. While we typically quote on a job by job basis, time may vary depending on the project complexity and timeframe requested.

✔

Aluminum

✔

Stainless steel

✔

Brass

✔

Copper

✔

Plastic

✔

Carbon steel (all grades and alloys)

✔

Nickel

✔

Chrome alloys

✔

Tube

✔

Pipe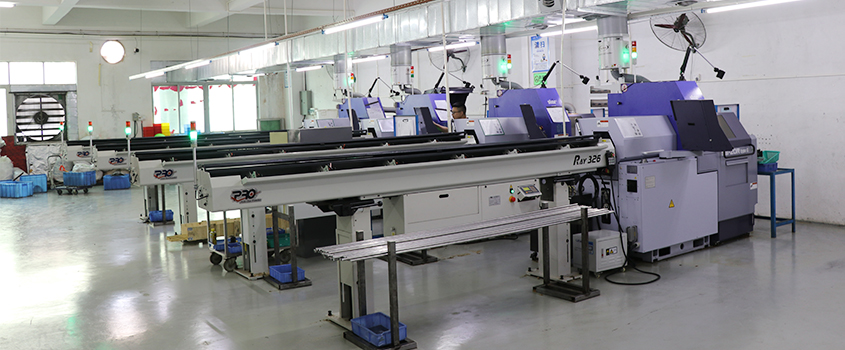 Industry Applications
Swiss-style machines were originally developed to produce small screws and other thin components required for high-quality Swiss watches. The process has evolved, making it popular for the production of precise components in many sizes and degrees of complexity. Today, CNC Swiss machining is commonly used to create parts and components used in:
✔

Hydraulics

✔

Aerospace and military

✔

Construction

✔

Consumer electronics

✔

Automotive

✔

Medical devices and equipment

✔

Micro Computer fittings and connectors

✔

Power equipment and power distribution
Get Your Swiss Machining Project Started Today


With a range of finishing services to choose from and guaranteed quality thanks to our inspection services you can trust you will receive great parts every time. Once you send us your CAD files, one of our customer service engineers will check your design for manufacturability to ensure that the part can be made to your expectations and budget requirements.

Contact us

today for a free quote!