Pressure Die Casting
Die casting is the process of producing large quantity of complex, intricate metal parts through the use of a die, a reusable mould created to the specific design of your component. In essence, this process works by pouring or injecting molten metal under high pressure into a mould cavity.After creating a specific die for the production of your part, a metal with a low melting point, like aluminium, is forced into the die and cast to create even the most complicated design, with the finished product being a part manufactured to the highest of standards.
Hot Chamber Die Casting
Used for zinc, some magnesium alloys, and other low-melting alloys that do not readily attack and erode metal pots, cylinders, and plungers.
Cold Chamber Die Casting
Better suited for metals with high melting points such as aluminum, metal is liquified and then ladled into a cold chamber where a hydraulically operated plunger pushes the metal into the die.

QC Mold provides high quality die-cast components produced using range of materials including aluminum, zinc, copper, brass and bronze alloys. We also perform necessary secondary operations on the die-cast parts such as finish machining, surface treatment etc.The die casting process is quite versatile and high-quality tools are used to produce high quality die cast components in volumes that go from a few thousand to millions of parts per year.

QC Mold is ISO 9001:2015 and AS9100D certified. Our die-casting plants are IATF 16949:2016 certified.
DOING MORE FOR LESS
Our versatility enables us to quote competitively and cast competently, whether for long or short runs, large or small parts, simple or complex designs.
QC Mold provides superior quality custom die casting parts and components for a wide range of industries including automotive, food dairy, machinery, medical, plumbing, watering, mining, petrochemical, electrical, energy, aerospace, submarine and others.We have a wide array of die casting machines and handle many of our secondary operations in house, using our extensive machining centers. We routinely build custom machines for specific customer requirements, in order to reduce their overall costs. Our goal is to efficiently improve the functionality and manufacturability of your designs.We offer an extensive variety of die casting, machining, and finishing operations that enable us to complete your project efficiently and economically.
Advantage of Die Casting
There are many reasons why you would want to specify die casting as a manufacturing process for a product, part or component. These advantages include, but are not limited to, the following:
✔ High productivity.
✔ Good dimensional accuracy.
✔ Good surface finish
✔ Intricate shapes may be cast.

✔ Thin wall parts may be cast.
✔ Small size parts may be produced.
✔ Very economical process at high volume production.
✔ Fine Grain structure and good mechanical properties are achieved.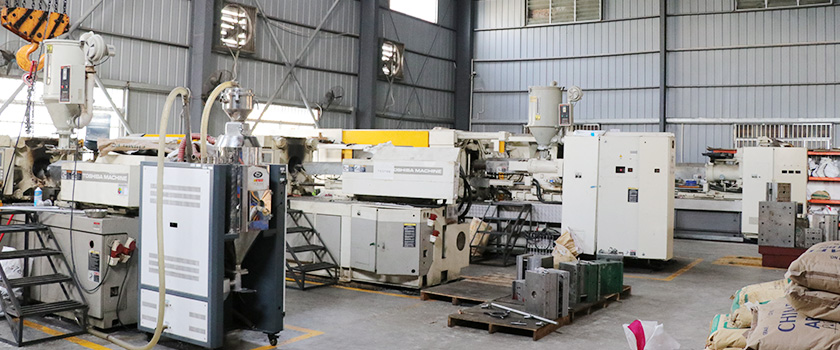 Design Aspects of Die Casting
●Parts of 0.05 lb (20 g) to 75 lb (34 kg) may be cast.
●The section thickness of permanent mold casting may vary in the range 0.02" - 0.5" (0.5-12 mm).
●The dimensional tolerances are 0.01-0.03" (0.25-0.75 mm) depending on the casting section thickness.
●Allowances of 0.004-0.01" (0.1-0.25 mm) are taken for the dimensions crossing the parting line of the mold.
●The draft angle is commonly about 1%.
●Since the metallic mold of a die casting expands when it is filled with a molten metal and then both the casting and the mold
●Shrinks during cooling the shrinkage allowances taken in the die mold design are smaller than those in the Sand casting.
●Lower (as compared to other casting methods) radii of the part corners may be achieved by die casting process.
●Changes of the section thickness should be as gradual as possible.
●The parting line should not cross critical dimensions.
●Water-cooled dies may be used for obtaining faster Solidification at a desired direction.
●The dies are fabricated from Tool and die steels. The die life is determined the ability of the material to withstand wear caused by the molten alloys and Fatigue caused by multiple heating and expansion.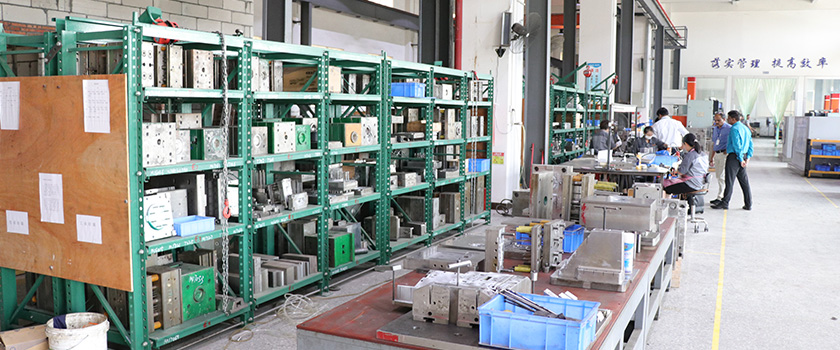 Fields of Application
Die casting is mainly used for large series production, i.e. for many components of the same type to be cast. Despite the high pressure used during the manufacturing process, a high casting quality is achieved. The die casting process is particularly suitable for the production of very thin (up to 1 mm) (lightweight) components.Most commonly, die cast components are manufactured for the automotive industry, such as wheels, blocks, cylinder heads, valve blocks and manifolds. In addition, there are other industries in which die cast parts are used including automotive, aerospace, power equipment, lighting, valves, medical and many other market applications.
Get Your Die Casting Project Started Today


With a range of finishing services to choose from and guaranteed quality thanks to our inspection services you can trust you will receive great parts every time. Once you send us your 3D CAD file, one of our customer service engineers will check your design for manufacturability to ensure that the part can be made to your expectations and budget requirements.

Contact us

today for a free quote!