Rapid Injection Molding

At QC mold , with orders of more than 100 parts, we will consider Quick Turn Tooling, Injection Molding for plastics and Die Casting for metals. Materials could be plastics and metals.
we specialize in producing high-quality plastic injection molded parts and mold tools. We offer machining and finishing services to make tools from a variety of materials, and can produce 100 to 100,000+ finished parts in a wide variety of plastics.We can make rapid tooling for various plastics with different finishing, like sand blasting, texture, painting, plating and so on, depending on our customers' requirements.
Materials
●Broad subcategories include commodity materials such as polyethylene, polypropylene and PVC;
●Engineering materials such as nylon, acetal and ABS for applications requiring higher performance in the areas of heat resistance, chemical resistance, impact, fire retardancy or mechanical strength.

●Other more including : Acrylic \ Liquid crystal polymer \ Long-fiber reinforced plastics \ Noryl (PPO and PS) \ Polysulfone
PC, PET, PE, PPS, PP, PS, PU, PBT, PEI, Peek , PTE, rigid and soft PVC.
Rapid Tooling
Rapid Tooling is a way to simplify the mould structure for low cost & short lead-time. It's commonly used in the field of rapid injection moulding, based on the low-volume requirement.Aluminium tooling is very suitable or low-volume production prototype runs, providing a cost effective solution with shorter lead-time than traditional production tooling. For rapid tooling, we can typically be 30-50% cheaper than full production tooling, with a 40-60% reduction in lead-time compared to traditional moulds.
●If a part requires a normal surface finish, we use aluminium or P20 steel in the injection moulding process.
●If a gloss or clear finish is required, the mould material would consist of NAK80 or S136, which are types of polishing steel.
Benefits of Rapid Injection Moulding
●Prototypes produced in production material in shorter timeframes.
●Allows for full fit and function testing.
●Discovery of any design flaws early on, low cost tooling allows for easy geometry modification and refinement of design.


Are you ready to start your next project?
With advanced material verification and quality processes we can ensure your tools and parts exceed your expectations.Whether your product requires a single cavity, open and shut mould, or a complex, multi-cavity, multiple-gate, multiple-action tool, QC Mold can handle your job. Talk to one of our expert team and contact us to get your free quote.If you're ready to start your next project, upload your product design information for a competitive injection molding quote today.
For instant quote please send your 3D drawings to info@qc-mold.com we will get back to you within 12 hours
Our Mold Workshop: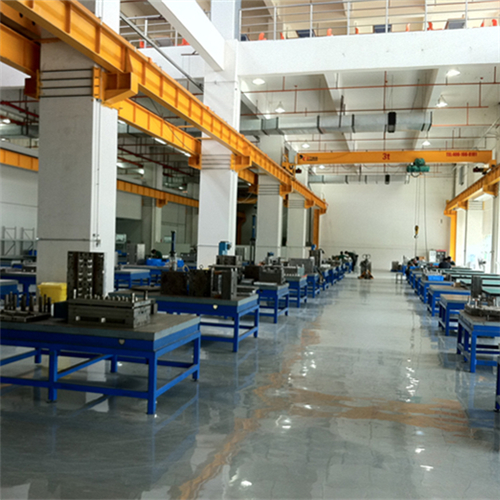 Our Toshiba Plastic Injection Machine: